CH WINSLOWS TAKN HARLEY FORA SPIN ATDcs OTDd BN CD GSE JSE -OP RVE RM DNA-VP

Sire: HOF WTCH Justus Spin DNA-vp RTDsc PATDs
Dam: HOF A-CH WINSLOWS HIGH TONE WOMAN STDcds DNA-CP JSDA-N
Ducati is my pick to stay here at Winslow to carry on the line from Trouble. I have high hopes for this sweetie.
Ducati is a smart, happy, willing puppy who has his mother's exhuberant trait of thinking everyone, everything is his best friend. He loves going to feed the goats and wiggles all over greeting them.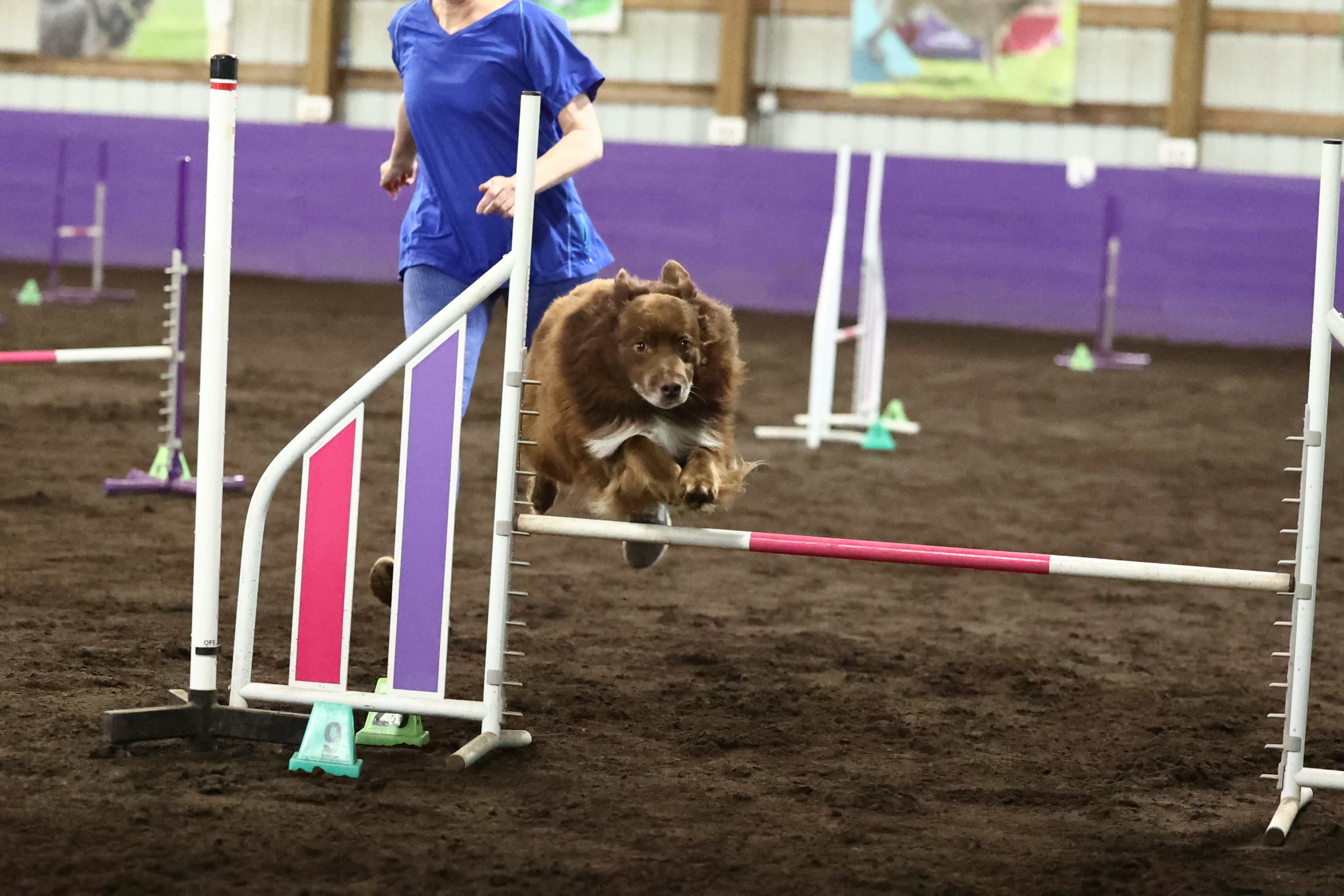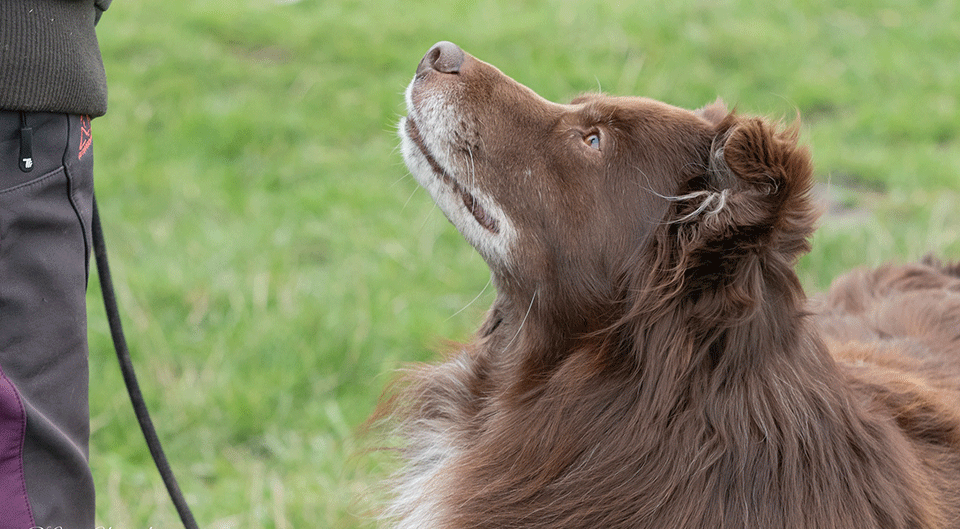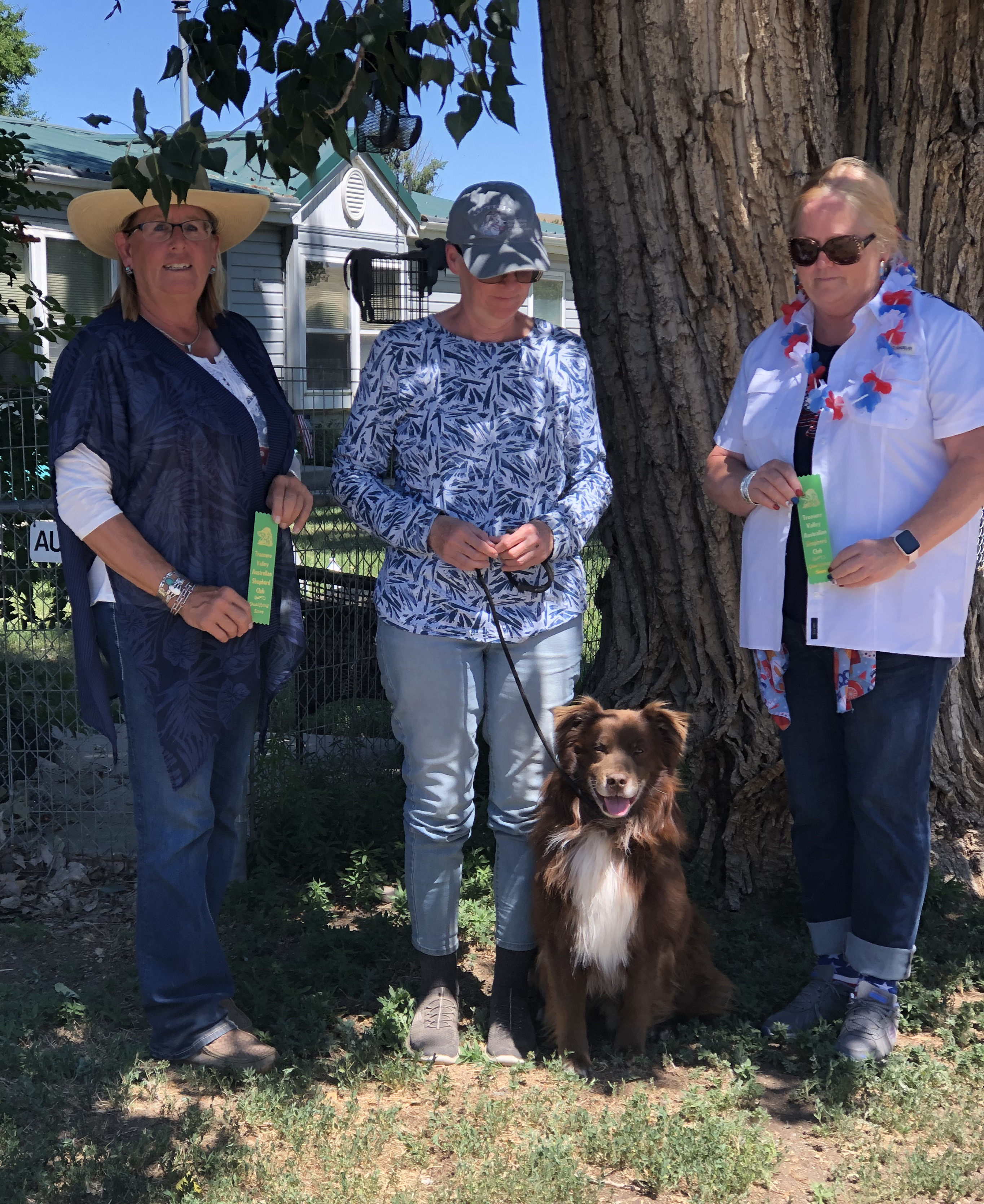 Finishing his Advanced titles in Cattle with a 106Q & Sheep with a 104Q
on 07-03-23 in Idaho
in 100 degree weather!
Thank You Stockdog Judges Carol Gerken and Cheryl Padgett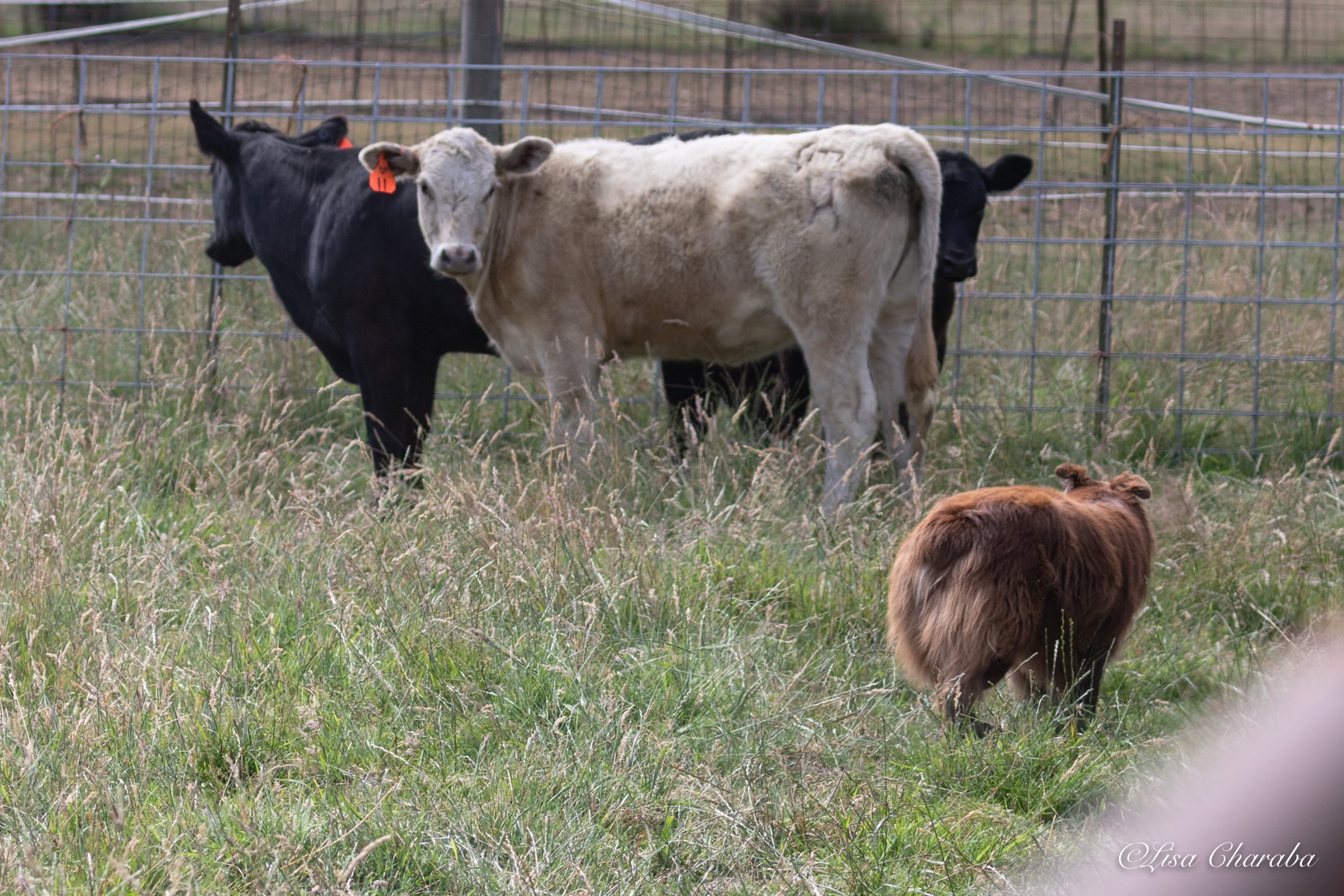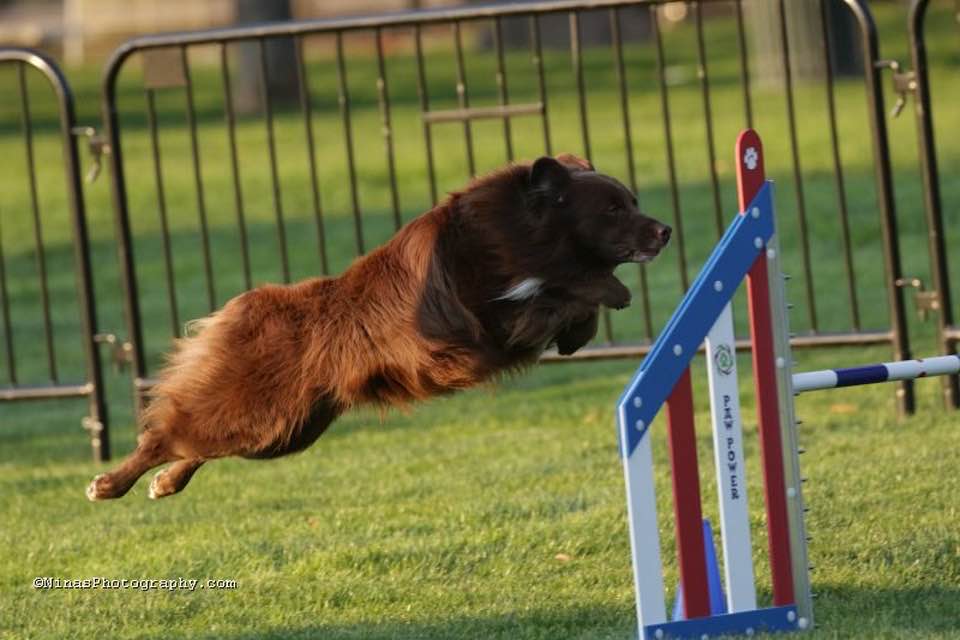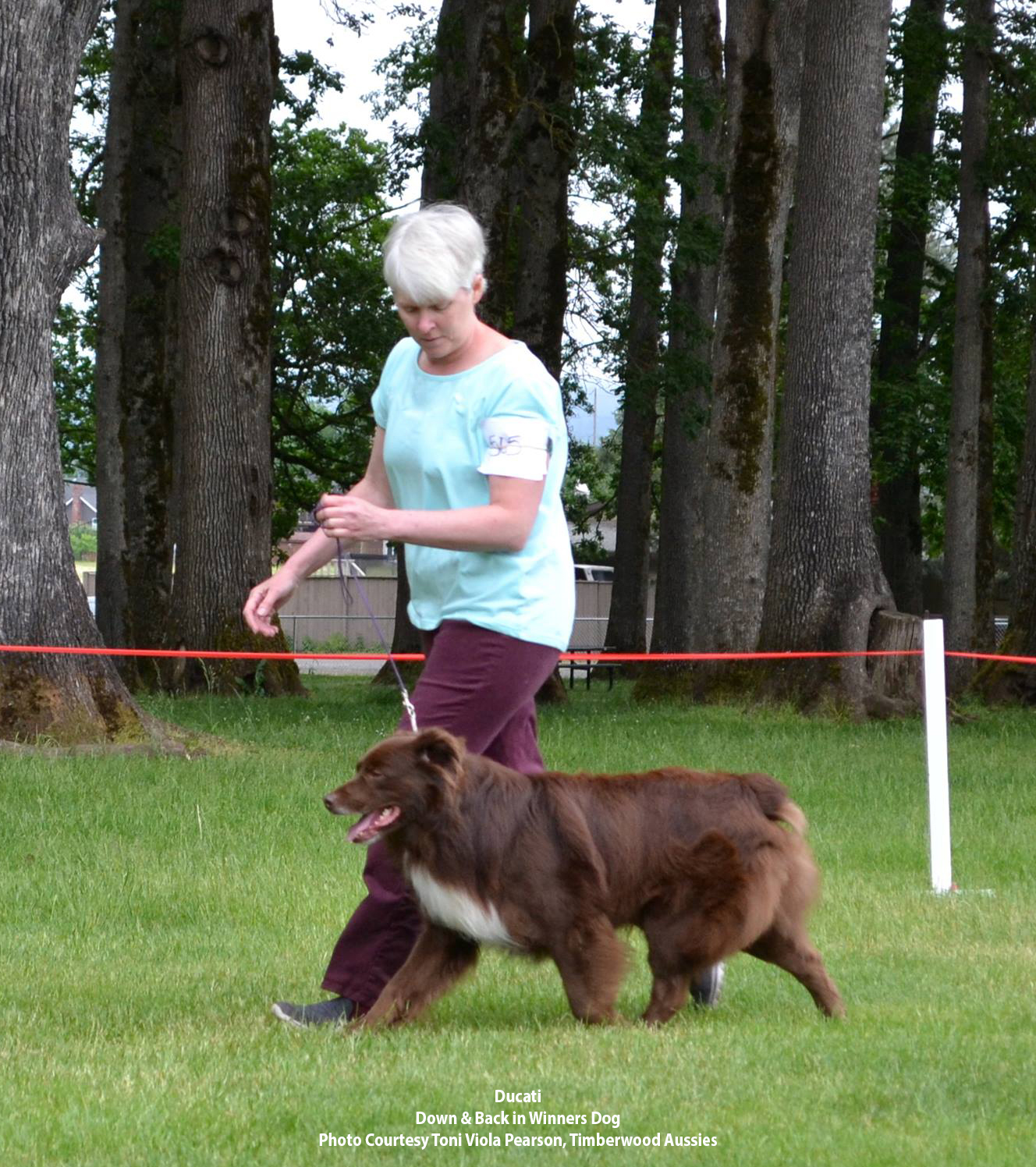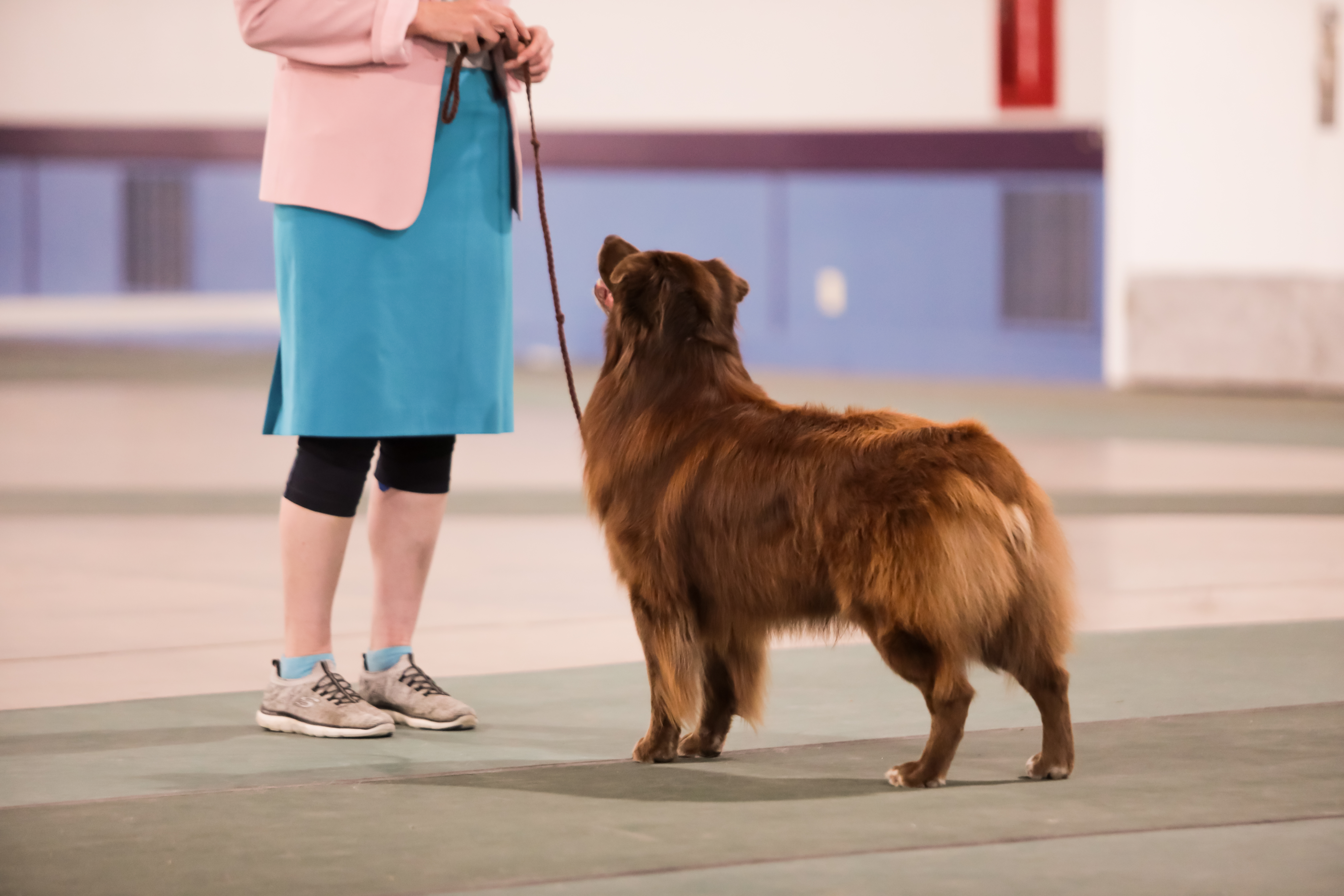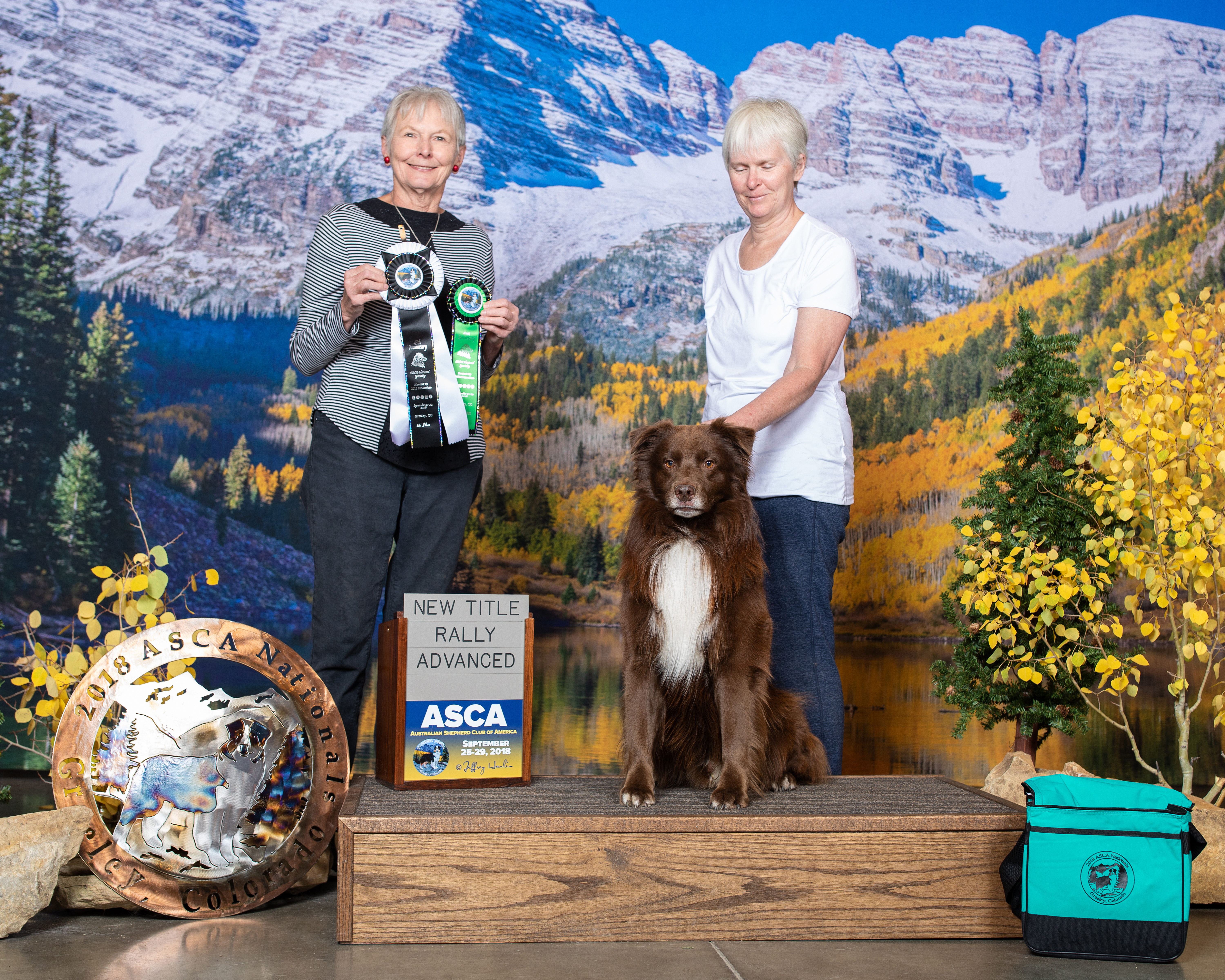 Winner's Dog (2pts) 07-26-14
SBJ Karen MacDonald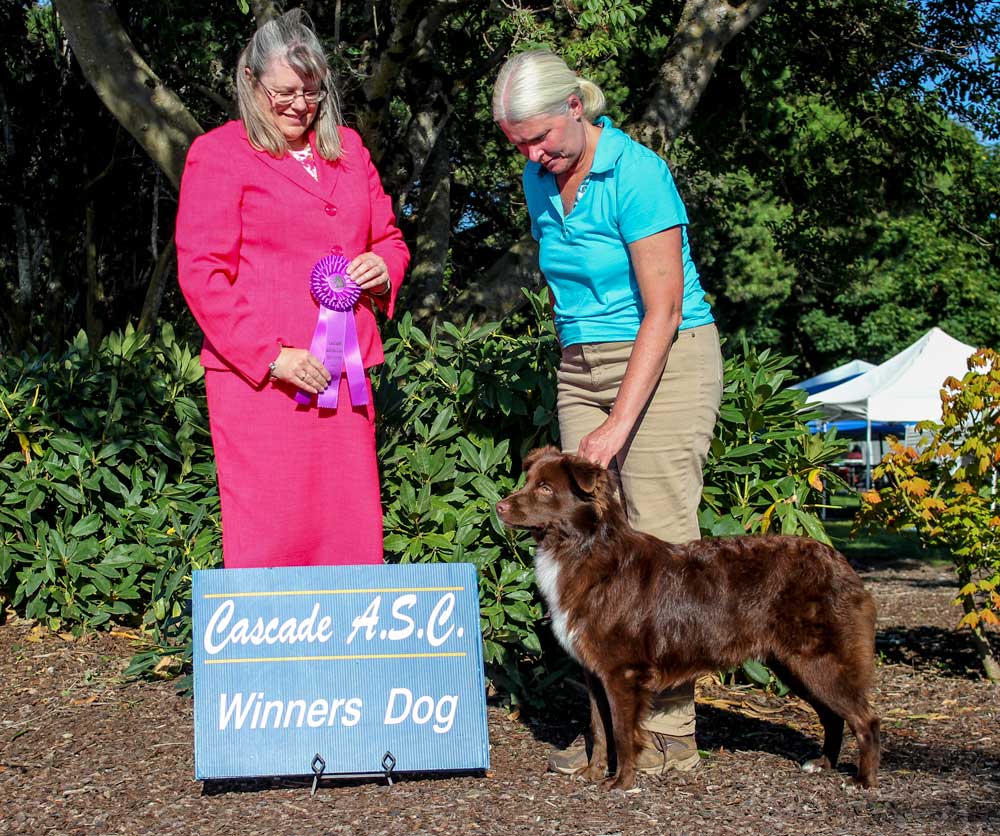 WOW! At 8 mos. Ducati takes his first Winner's Dog!! Thank you SBJ Karen MacDonald!!! And his mother, Harley, took the Altered Winner's Bitch / Best of Opposite Sex at the same show!! WHOO HOO!!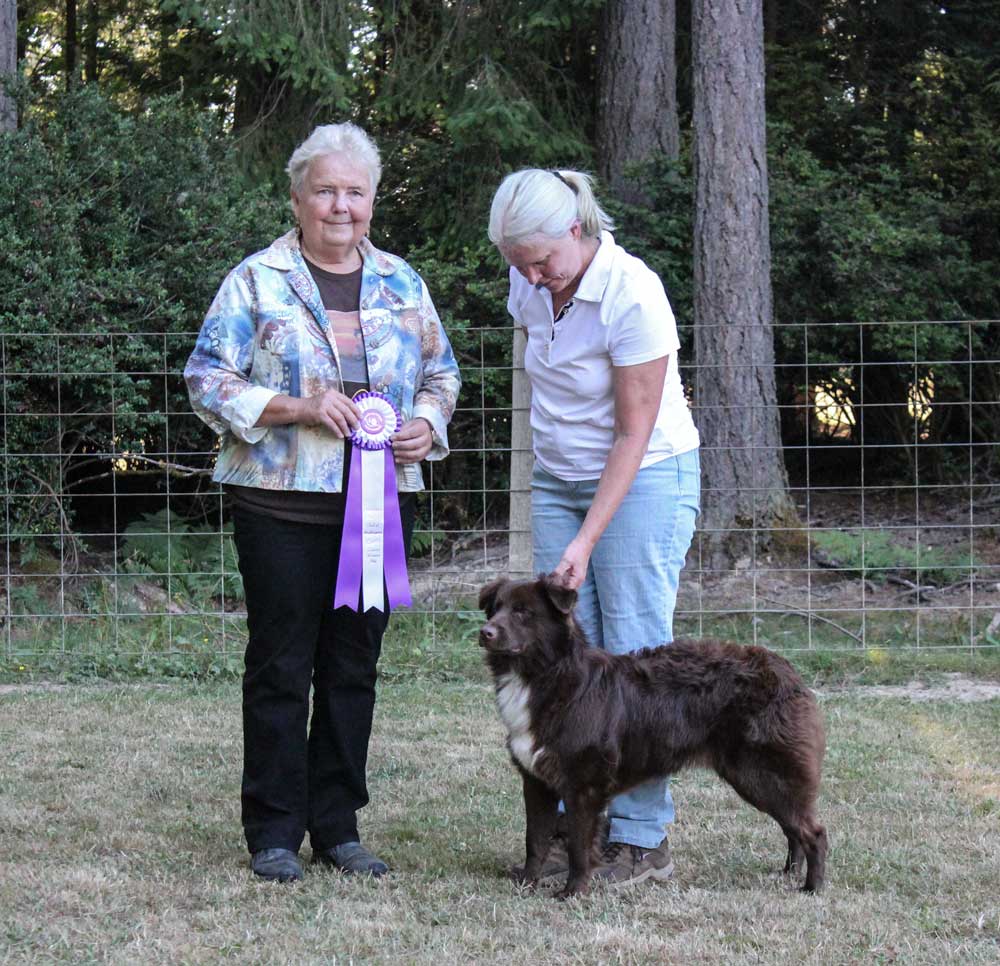 Reserve Winner's Dog 08-01-14
SBJ Marie Murphy
| | | | | | |
| --- | --- | --- | --- | --- | --- |
| DATE | CLUB | JUDGE | CLASS | SCORE | WIN |
| 05-10-14 | CASC | PBJ Susan Harris | 4-6 | | BOSP |
| 07-26-14 | CASC | SBJ Karen MacDonald | 6-9 | 2pts | WD |
| 08-01-14 | ASCWA | SBJ Marie Murphy | 6-9 | | RWD |
Ducati @ 7 mos - free stacked and movement (06-15-14); the movement shots took a while as he was more interested in what was going around him.
Ducati at 7 mos. Trying to get some movement video.
Ducati starting obedience training with clicker.
2/22/14: Ducati started basic obedience work: sit, down, stand with the clicker treat method. And he is phenomenal. With short sessions, he picked it all up that in one session. The next session I added the 'finish' without the sit. Then the sit at heel on the finish. Then added the 'heel' position while walking.

Ducati's first work with clicker on sit, down, stand @ 3 mos. 2/22/14

3/11/14: At four months of age with very little training sessions and all with clicker-treat, Ducati walks at heel with constant eye contact with me and is VERY happy while doing it. When we stop, he stops and sits. At front, with a hand signal, he returns to heel position and sit.

Ducati will do push ups: sit/down/sit/down. And will hop backwards from a down. Ducati still has a LOT of work ahead of him. Besides competition obedience, I have hopes to put that nose to work for tracking. Also, if I have the time, maybe some agility, and of course stock work.

3/22/14: We started working on something new this weekend: Bows.

Ducati 6 mos old (actually the day before he turned 6 mos.)

BOSP 05-10-14

PBJ SUSAN HARRIS

This was Ducati's first weekend out at the shows. He showed 3x in 4-6 with 3 BOSP wins.

The next day he showed with the big boys in 6-9.

Although he only placed 3/3, I was proud of him. He loved it and loved everyone there. Didn't flinch at the loud applause or yelling, etc. Just kept up his happy personality.
At 7 mos. we are still working on getting the body to move right :-) He is a character in the ring with loads of energy and wants to play with all the other dogs, humans, and anything else that may be around, like leaves. . . Love that attitude.
The obedience work is going great. We are working on stays. Unfortunattely, the heel work messes up with his ring work, as Ducati will look up at me the whole time on the down and backs so the front and rear legs are going eveywhere. Eventually he will get it figured out. One thing is, he nails and holds his free stack perfectly.
Ducati has gone from taking last in his class to almost consistently taking 1st place.